Whether you are a fashion enthusiast who likes to design clothes or a beginner who has just started learning how to sew, having a home sewing machine will definitely come in handy. However, these space-consuming traditional manual sewing machines are not always convenient to use; that's why you would probably want to go for a sewing machine with a motor. These electronic sewing machines are more convenient and also come with lots of user-friendly and attractive features that will help you in your work. You can easily buy an electronic sewing machine online, where you can choose from different brands. The price of automatic sewing machine in India will vary depending on the brand and features. Below is the list of some of the best electronic sewing machines that you will find online.
The Usha Janome Allure DLX electric sewing machine makes sewing easy with its automatic needle threading feature. The thread cutter on the front plate makes it easy to cut the thread. Sewing denims and other heavy fabrics that are otherwise difficult to sew is made easy with the triple strength stitch feature. The drop feed function allows you to produce beautiful embroideries. This sewing machine comes with 13 built-in stitches and includes 4 styles of buttonholes to allow for different sewing styles with a maximum stitch width of 5mm. It comes with a free-arm circular sewing feature which allows you to have a convenient and easy sewing experience. Running at 860 SPM, it ensures a fast and efficient sewing experience that's also gentle on your fabrics. The compact and portable design allows you to place it anywhere in your home and also allows you to easily transport it from place to place.



Available

₹12,999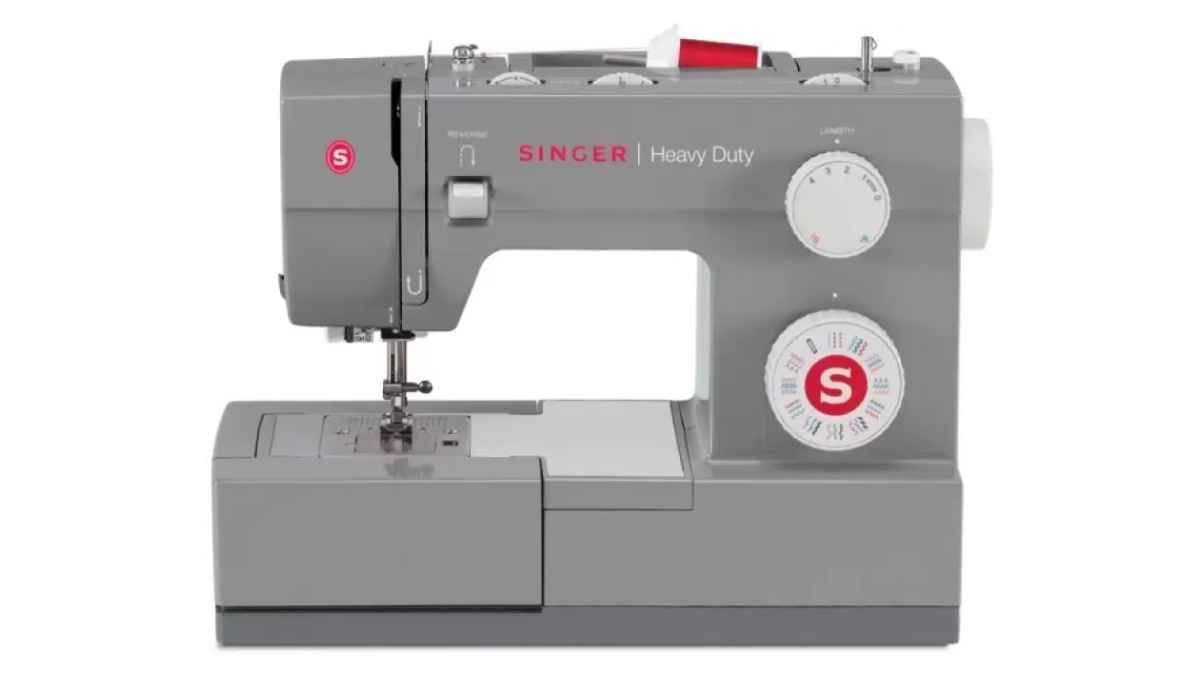 When looking for the best electronic sewing machine online, you must consider this Singer 4423 electric sewing machine which comes with an adjustable stitch length that allows you to adjust your stitch length according to your needs. The three-needle position of this Singer 4423 electric sewing machine allows sewing to the adjusted length and also allows for a stitch width of up to 6mm. The automatic needle threader feature places the thread in the needle without any manual assistance and makes sewing more convenient for you. The 23 built-in stitches and 1-step buttonhole allow sewing in different styles and are ideal for decorating, crafting, home, fashion and more. This Singer electric sewing machine is sturdy. It works with a powerful motor to deliver 1100 stitches per minute to enable a faster sewing process so you can finish your job in much less time. The foot control allows you to sew all fabrics, from the lightest to the thickest.



Available

₹23,999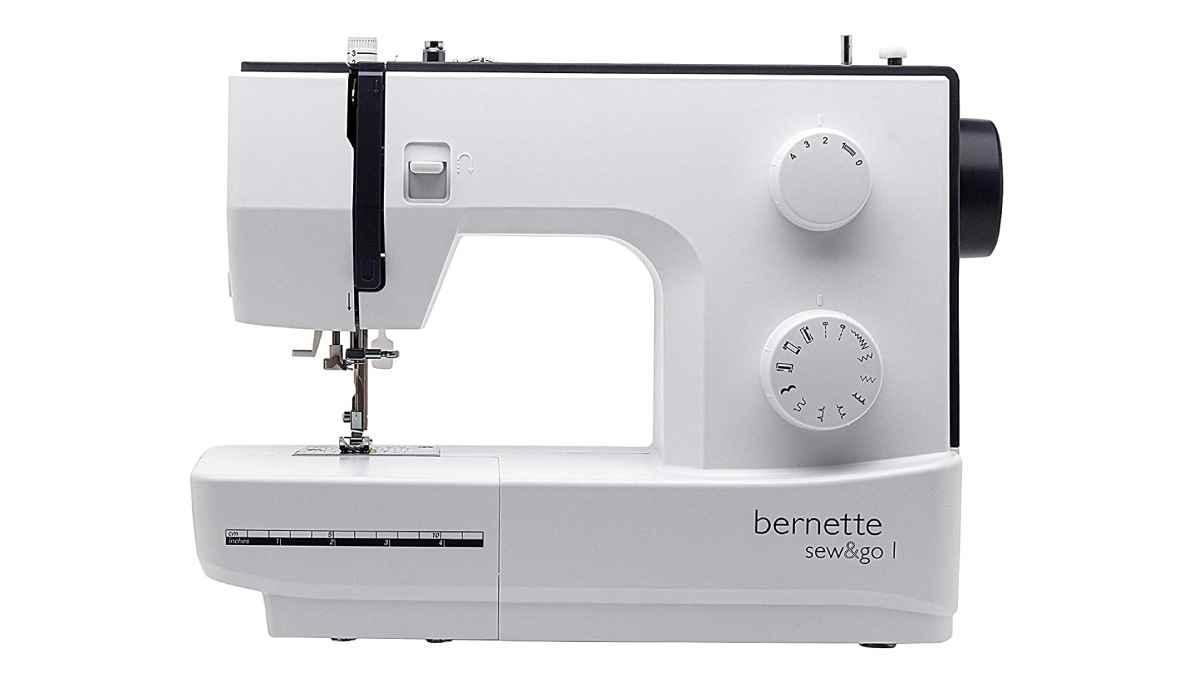 If you are new to sewing and want to buy a sewing machine with a motor that will help you improve your skills by providing user-friendly functions, this Bernette automatic electric zig-zag sewing machine can be the right choice. It is a mechanical sewing machine with 10 built-in stitches and 24 stitch functions to meet all your sewing requirements. The four-step buttonhole function helps produce beautiful embroidery and quilting in motion. You can stitch up to a width of 5 mm with the multiple stitch functions. It also comes with a standard 5 presser foot sole and a standard rolled hem foot. The built-in LED light lets you clearly see the sewing process as you go, and the free-arm sewing feature provides ease of use.



Available

₹11,489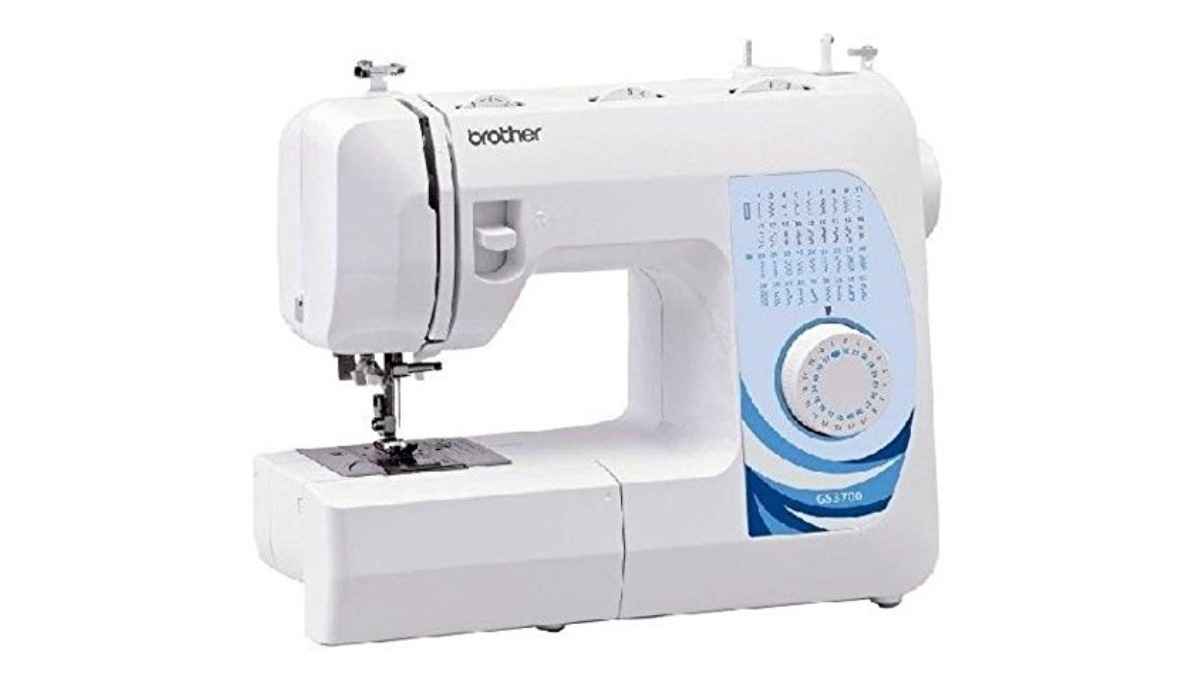 This Brother GS 3700 sewing machine is made with strong and durable material which gives the device a long lifespan and enables long-term use. The 71 built-in stitch functions and 37 stitches allow for versatile styles, while the automatic needle threading feature makes sewing easy and convenient. The machine comes with a stitch length and stitch width controller, which allows you to decide your stitch size according to your sewing needs. The LED light built into this sewing machine guides you through the sewing process and makes this machine easy to use.



Available

₹15,449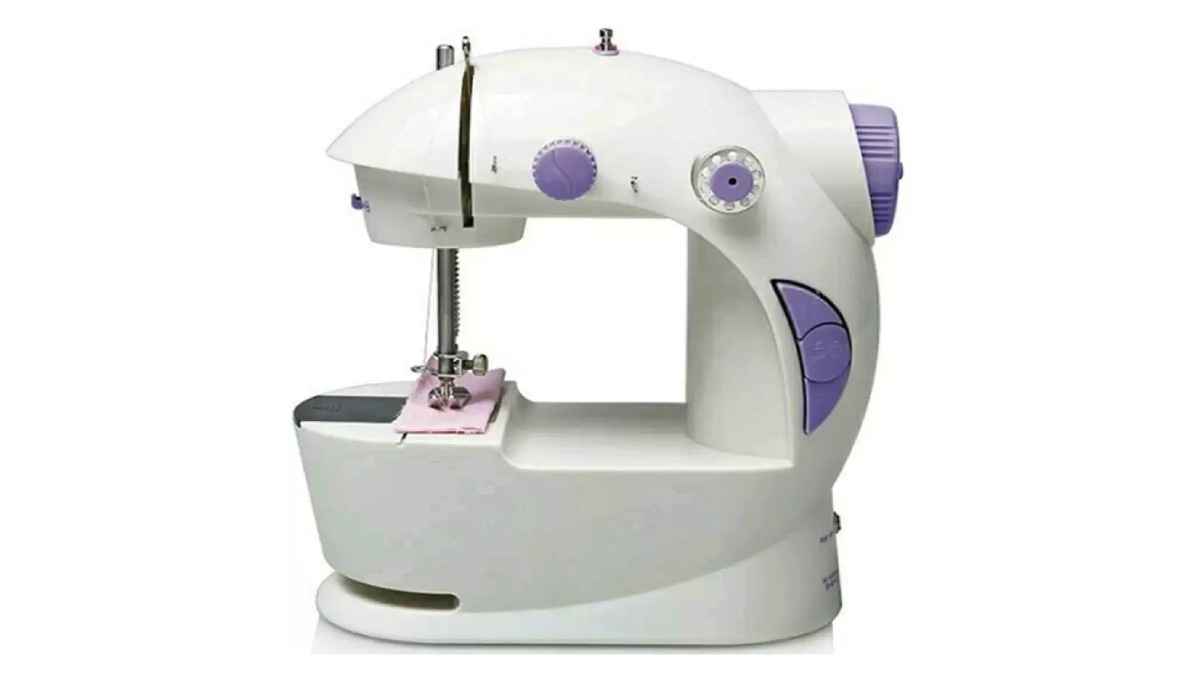 This Aami ming electric sewing machine comes with 45 built-in stitches and 12 built-in buttonholes, allowing you to achieve different sewing styles. The machine is constructed with durable plastic material which ensures long lasting use. It operates at a speed of 85 SPM to give you a fast and efficient sewing experience. With the built-in needle threader, you avoid manually threading the needle, making your sewing experience much easier and more convenient. The mini design of this sewing machine makes it easy to handle and allows for easy portability, meaning you can carry it with you anywhere and stay in touch with your sewing skills.



Available

₹1,091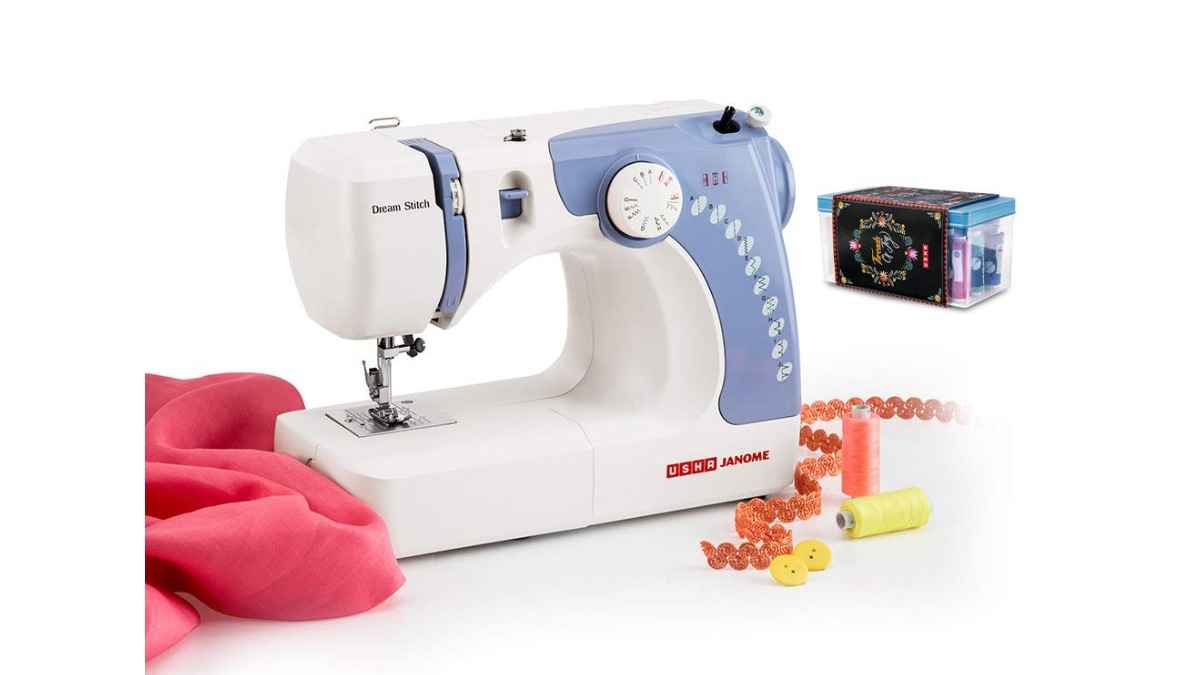 The Usha Janome Dream Stitch Automatic Electric Zig-Zag Sewing Machine comes with a one-touch reverse stitch lever to secure your stitching, so it won't come out easily. The 4-step buttonhole function allows you to make beautiful embroideries with this sewing machine. The built-in sewing light guides you while sewing and the free-arm feature allows circular sewing with ease to ensure all your sewing needs are met. The 7 built-in decorative stitches and 7 stitch applications give you a variety of options to test your sewing skills and satisfy your love for needlework and create beautifully stitched pieces. The calibrated dial lets you control thread tension and sewing. You can select the desired stitch pattern with the dial. It comes with an accessory storage compartment that allows you to place all your sewing accessories in one place. The added lift of pressurized food facilitates easy and efficient quilting. With a sewing speed of 550 SPM, it offers simple operation on all types of fabrics.



Available

₹9,780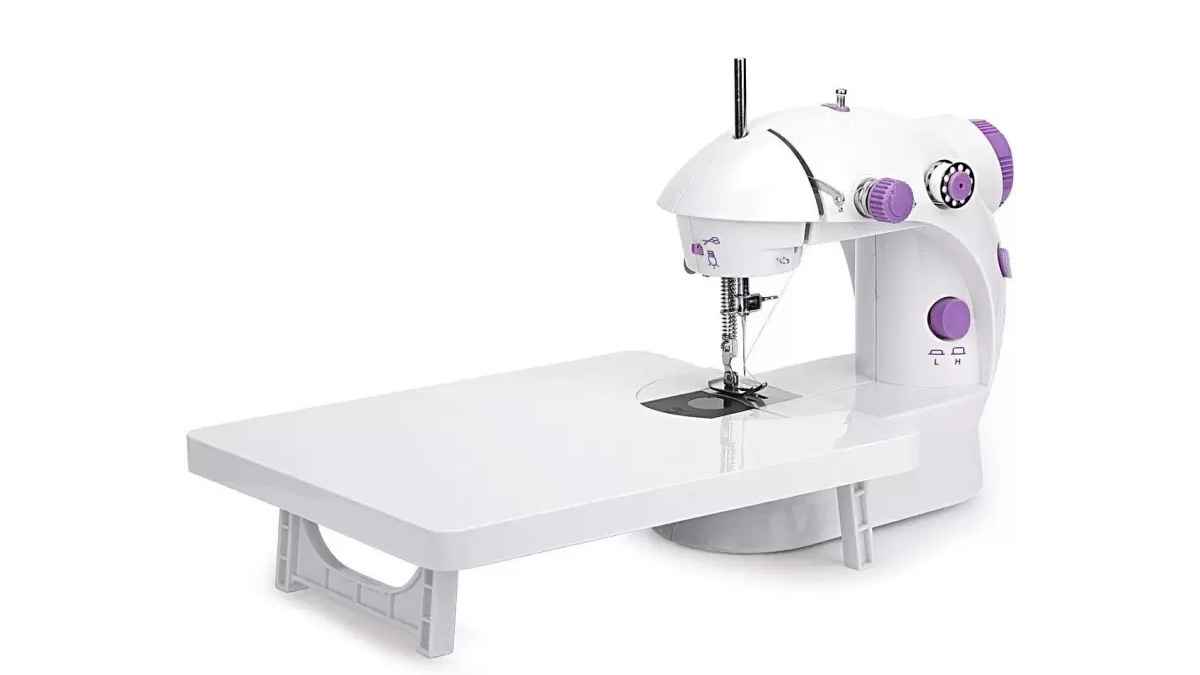 If you are looking for a sewing machine with a table that will allow you to easily sew the arms and legs of garments with enough space, then this Lateshop Mini Electric Sewing Machine might just be the right choice for you. It comes with a built-in lamp and a thread cutter, which provides sufficient light source while sewing and makes thread trimming easier. With foot pedal operation, you can keep your hands free to concentrate on the sewing process. It comes with two-speed controls that allow you to adjust the sewing speed to your preference. The extension table facilitates work on large projects and gives more stability to the machine.



Available

₹1,998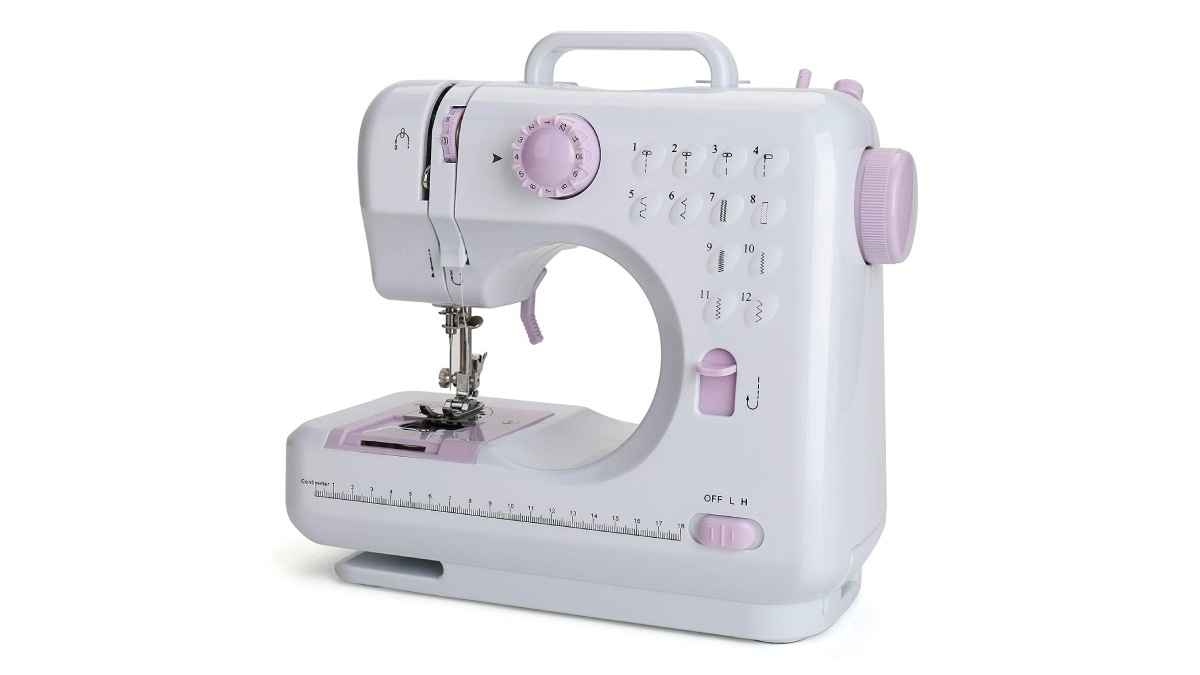 With its lightweight and portable design, you can easily transport this electric sewing machine from place to place without much hassle. Its compact size makes this sewing machine ideal for quick and easy sewing. It comes with 12 built-in stitches that include decorative stitches, blind hems, buttonholes and more, which you can use to take care of your basic sewing needs and create DIY projects and crafts. This Ashlevaani Aonesy sewing machine offers versatile use, allowing you to sew different fabrics like denim, silk, wool and many more. Built-in LED light, thread cutter and metal threader make it easy and convenient to use. With its many user-friendly yet versatile and advanced features, this sewing machine is ideal for beginners who are just beginning their sewing journey and experts who want to give their skills a boost.



Available

₹4,999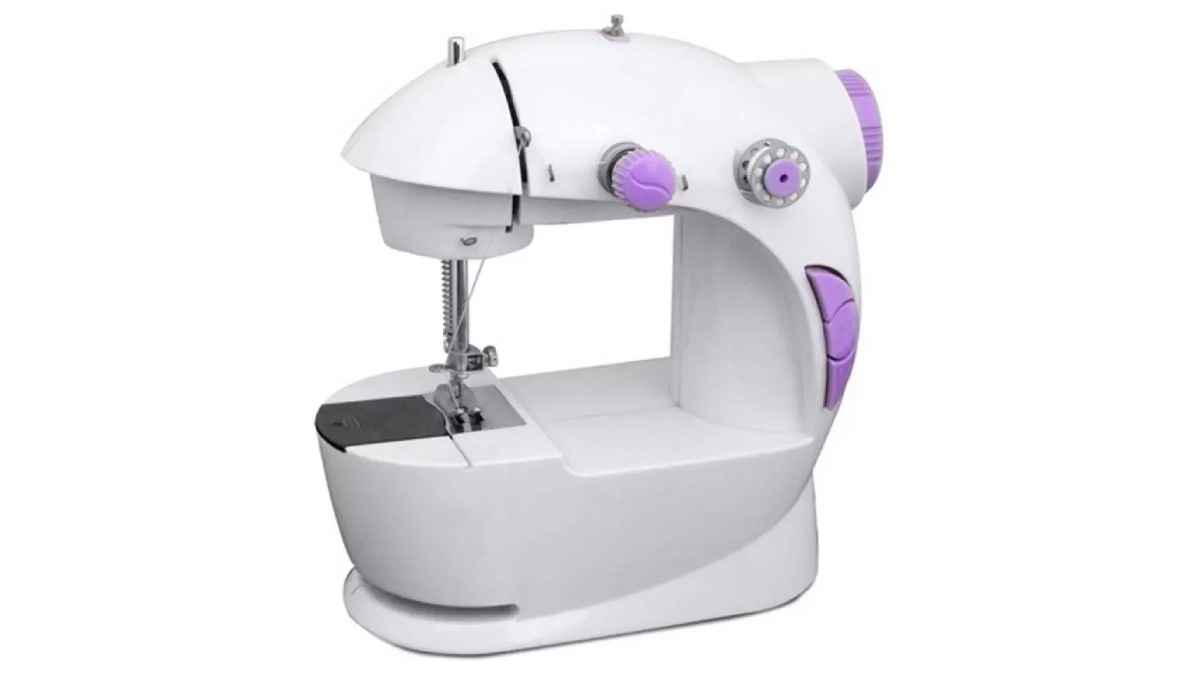 Another good choice when looking for a home sewing machine is this Onshoppy electric sewing machine which comes with a sewing speed of 800 SPM and works efficiently on different fabrics. You can create your designs and take care of your basic sewing needs at home. With 15 buttonhole styles, you can work on different sewing styles and create something beautiful. It is quite easy to use, which makes it ideal for beginners.



Available

₹1,179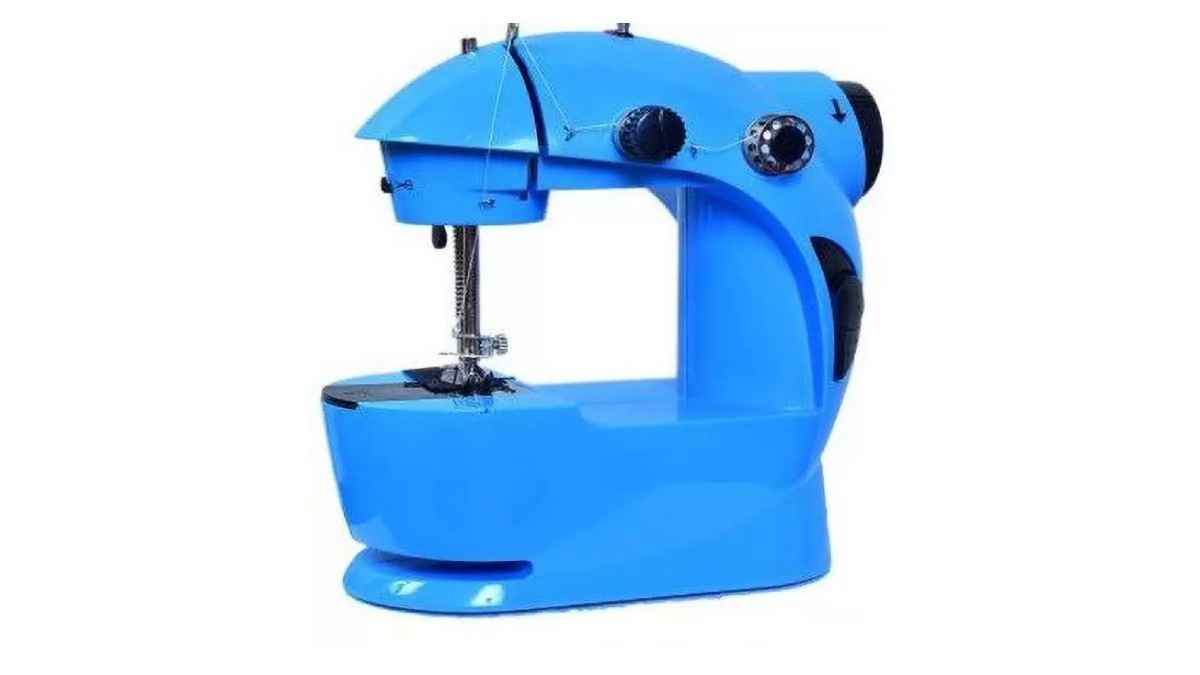 The Adonai Mini Electric Sewing Machine allows you to mend your clothes or embellish designs on them at the touch of a button, allowing you to show off your sewing skills. It comes with two built-in stitches and a maximum sewing speed of 100 SPM. You can control the speed with the speed control button featured in the design of this machine. It is a multifunctional machine that can sew both short and long stitches. It comes with a work light that will illuminate the sewing area to give you clear visibility and a convenient sewing experience. The compact and lightweight design allows you to take it with you anywhere.



Available

₹1,298

List of Best Electronic Sewing Machines in India for Home (February 2022)
| Product Name | Seller | Price |
| --- | --- | --- |
| Usha Janome Allure DLX Electric Sewing Machine | Amazon | ₹12,999 |
| Singer FM/HD 4423 Electric Sewing Machine | Flipkart | ₹23,999 |
| Bernette sew and go electric sewing machine | Amazon | ₹11,489 |
| Brother GS-3700 Electric Sewing Machine | Amazon | ₹15,449 |
| aami ming electric sewing machine | Flipkart | ₹1,091 |
| Dream Stitch Usha Janome Electric Sewing Machine | Amazon | ₹9,780 |
| Lateshop Mini Electric Sewing Machine | Flipkart | ₹1,998 |
| Ashlevaani Aonesy Electric Sewing Machine | Amazon | ₹4,999 |
| Onshoppy Electric Sewing Machine | Flipkart | ₹1,179 |
| Adonai mini electric sewing machine | Flipkart | ₹1,298 |