At some point in the ancient past, humans invented the sewing needle. In their book From Lucy to language, Report by Donald Johanson and Blake Edgar:
"Bone needles almost indistinguishable from modern sewing needles have been found at a 26,000-year-old site in central Europe and at 23,000-year-old western European sites in the Solutrean. period."
As humans entered the industrial age and mass production of goods became more common, the sewing machine was invented. The first sewing machine was invented by a French tailor, Barthélemy Thimmnier. As he was soon producing military uniforms with his new machines, his innovation was strongly resisted by professional tailors who destroyed his machines and drove him out of town.
The next step in the development of a sewing machine took place in Boston, Massachusetts. Machinist Elias Howe patented his sewing machine in 1846. He then tried to sell his new machine to American manufacturers. In his book Extraordinary origins of everyday things, Charles Panati reports:
"Impressed as were the American manufacturers, they balked at the three hundred dollar price of the machine, and they also feared threats from organized groups of tailors and seamstresses.
Discouraged and destitute, Elias Howe took his family to England. While Howe was in England, another Boston machinist, Isaac Singer, patented a superior sewing machine that sold for around $100. The Singer machine, however, used the special stitch that Howe had patented. The court case between Howe and Singer lasted until 1853, when the courts awarded Howe a royalty on every Singer machine sold.
Below are some of the exhibits in the Sewing Machine Museum.
Lake Chelan Historical Society Museum, Chelan, Washington
Methodist Rectory, Willamette Heritage Center, Salem, Oregon
The Methodist Rectory, built in 1841, was originally the living quarters of missionaries involved in the Oregon Mission Handicraft School that would be built on the current campus of Willamette University in Salem. In 1844 the mission was dissolved and the building became the parsonage of the Methodist Church. Today, the rectory is at the Willamette Heritage Center.
Stevensville Historical Museum, Stevensville, Montana
Deschutes Historical Museum, Bend, Oregon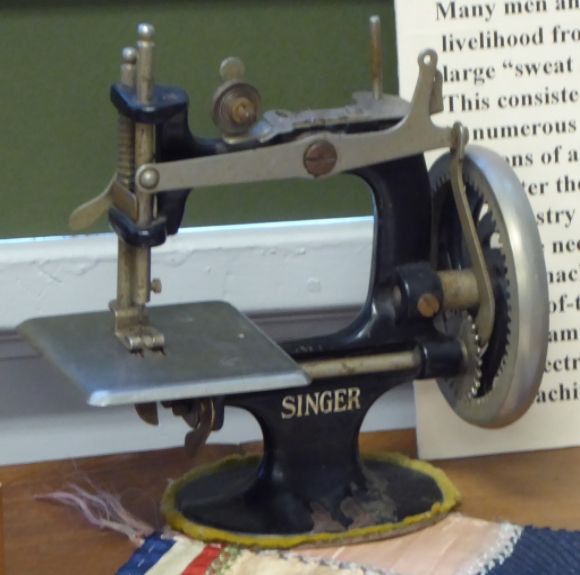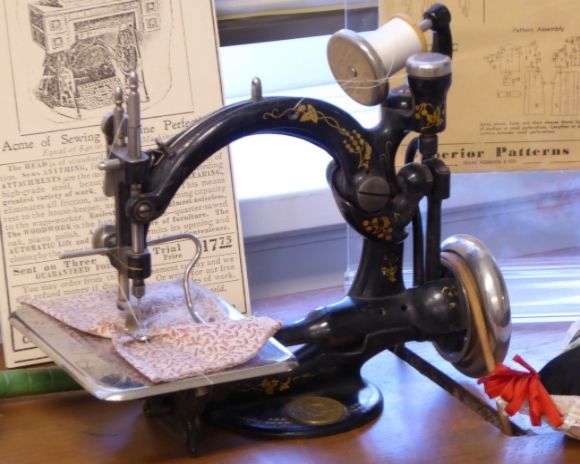 According to the Museum display:
"Although the needle was used 40,000 years ago, it was not until 1830 that the first sewing machine came into use. A tailor could do about thirty stitches per minute – the simplest machine did 200 stitches per minute! Sewing was such a big business at the time that the creator of the machine (in France) was driven out of town and his factory destroyed. Unfortunately, he never recovered from the loss and died in poverty.
Wenatchee Valley Museum, Wenatchee, Washington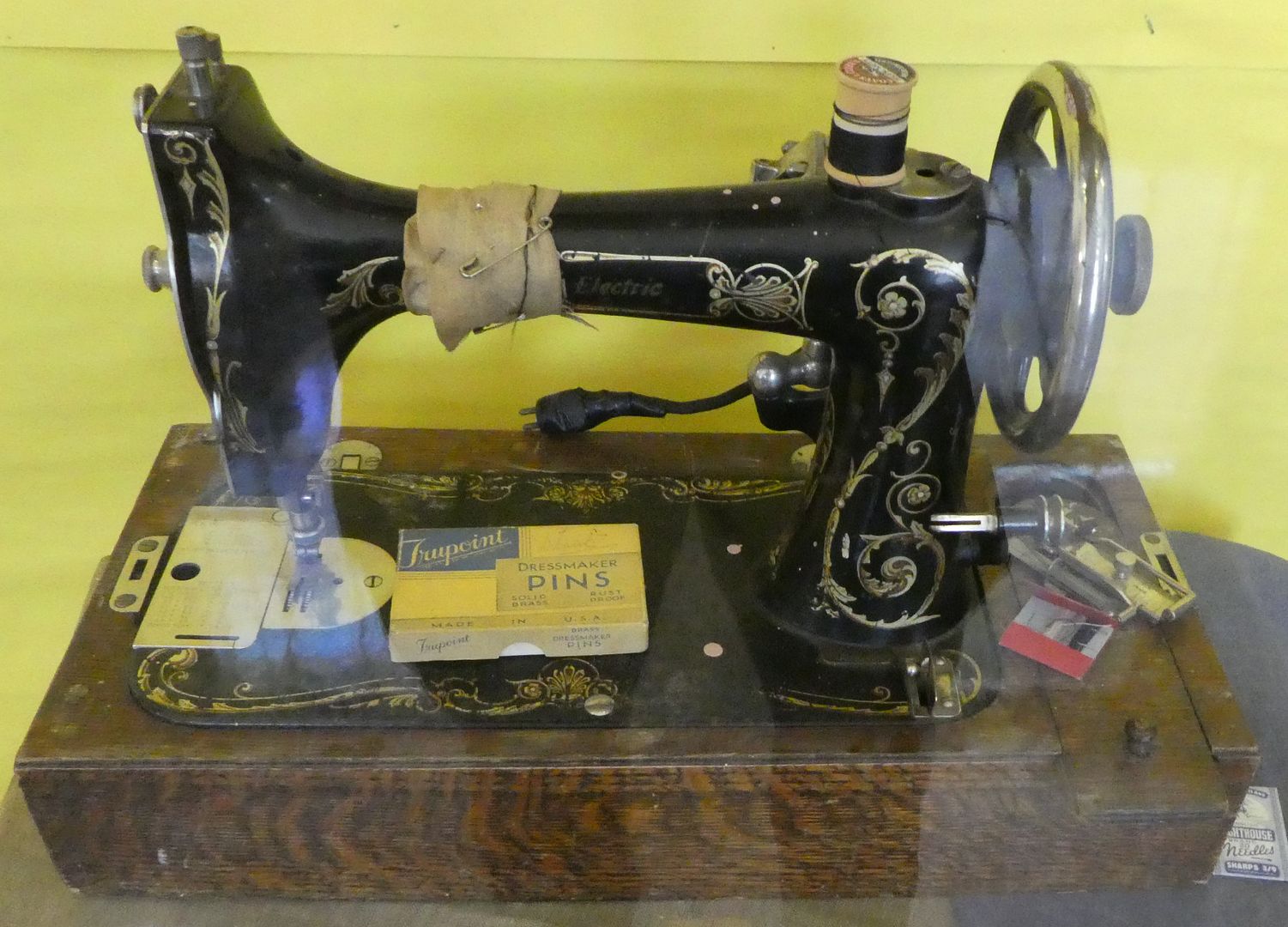 Hagerman Valley Historical Museum, Hagerman, Idaho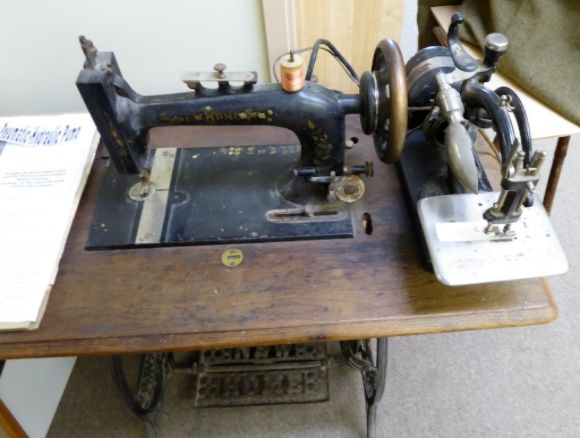 East Benton County Museum, Kennewick, Washington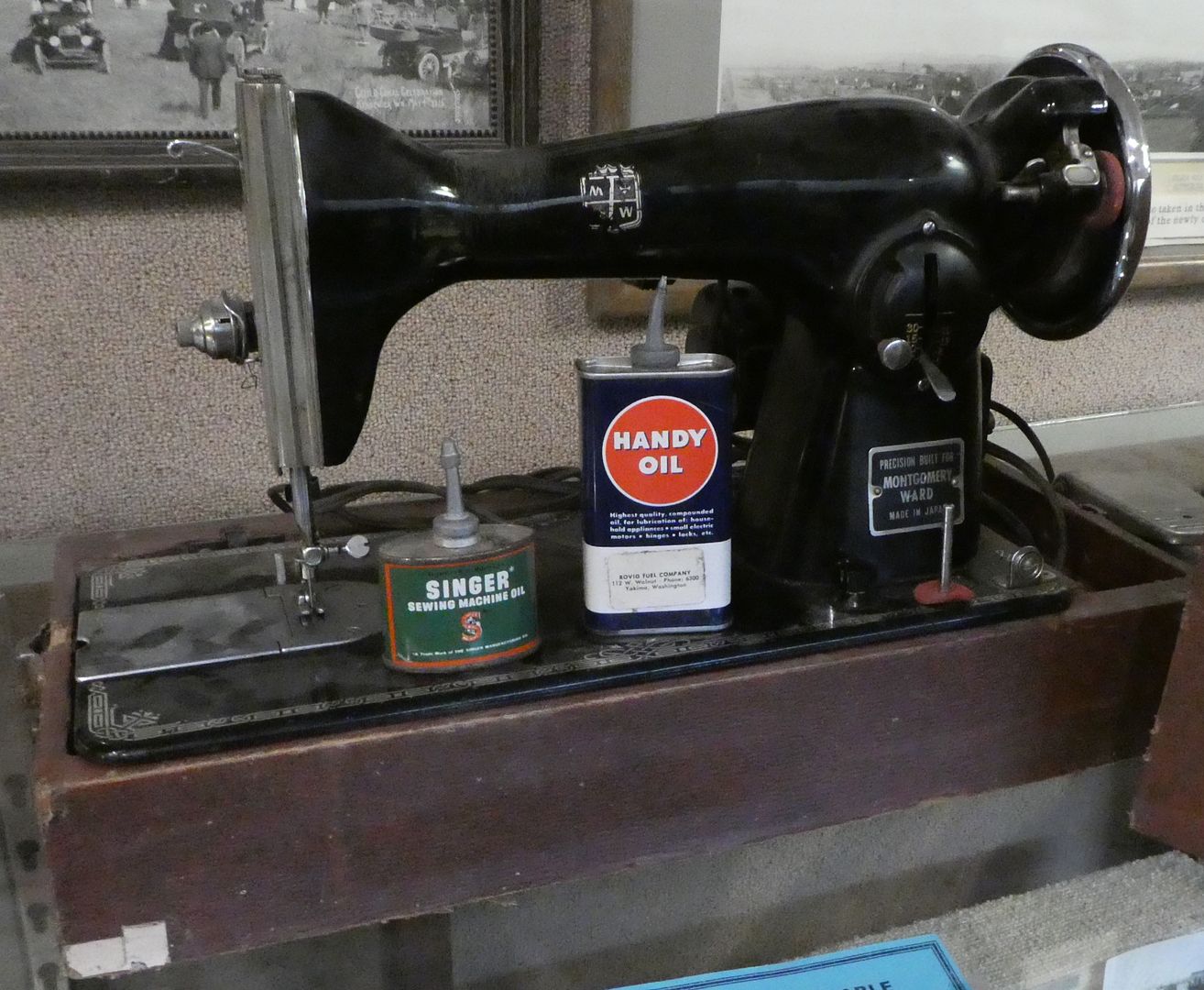 Fort Missoula Historical Museum, Missoula, Montana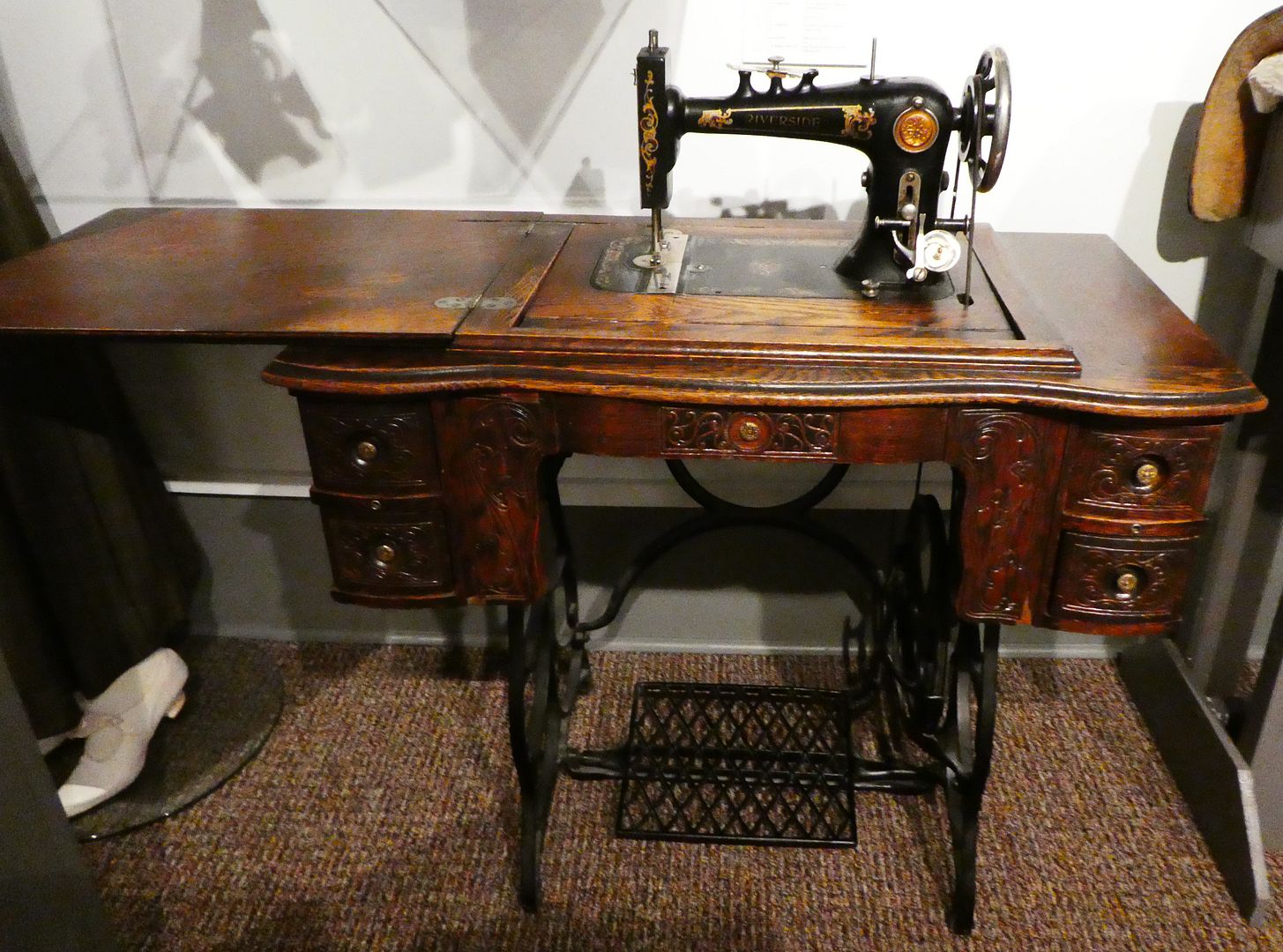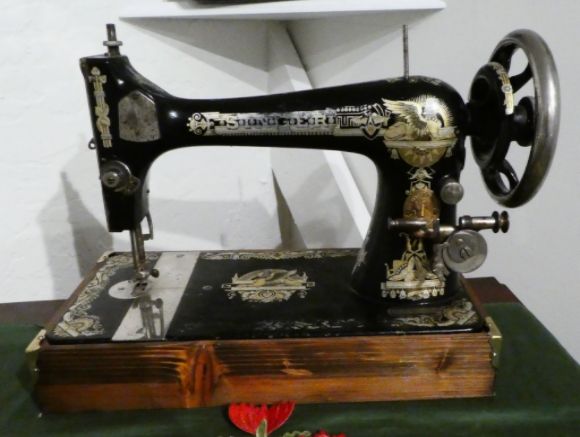 Fort Steele Heritage Village, British Columbia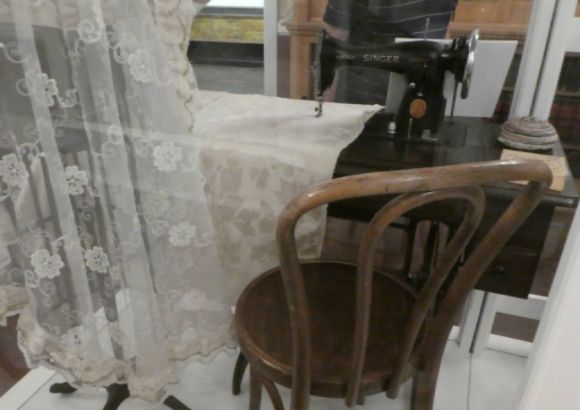 Nevada City Living History Museum, Nevada City, Montana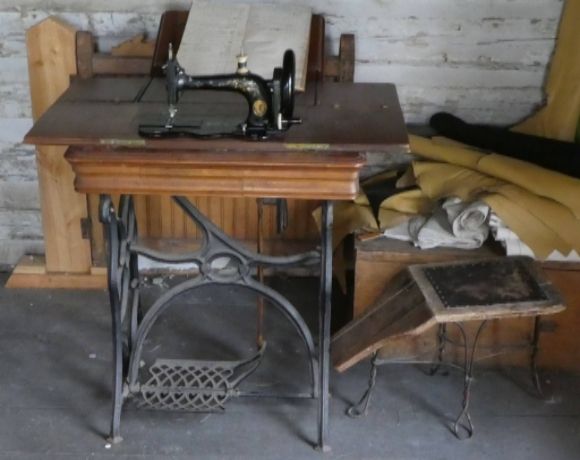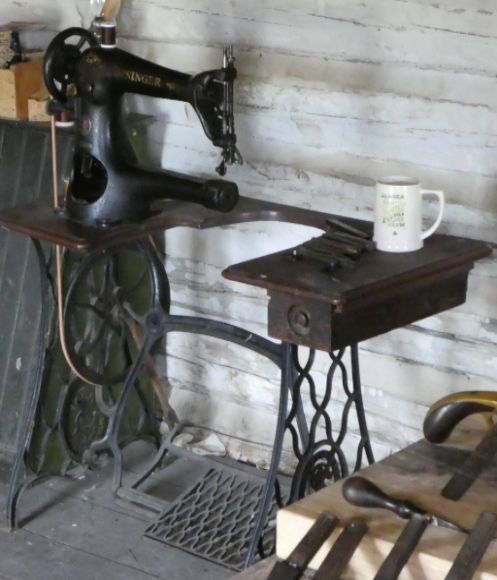 Sedman House, Nevada City Living History Museum, Nevada City, Montana
Wells Hotel, ghost town of Garnet, Montana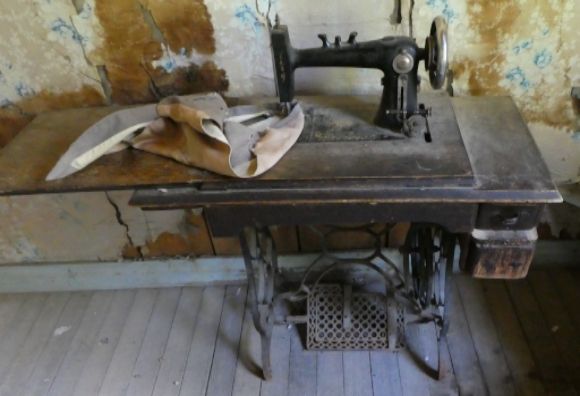 Hulda Klager Farm, Woodland, Washington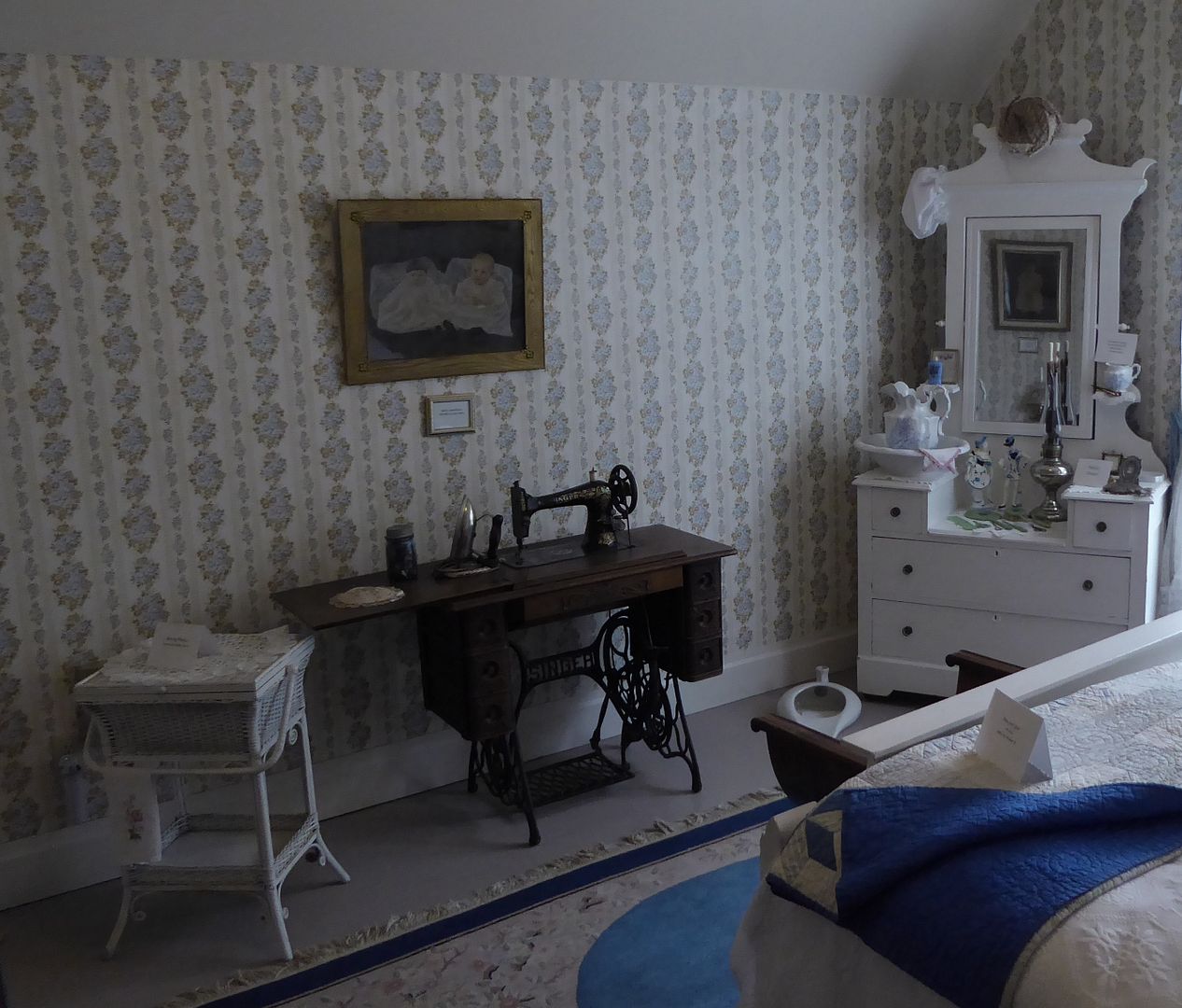 Miracle of America Museum, Polson, Montana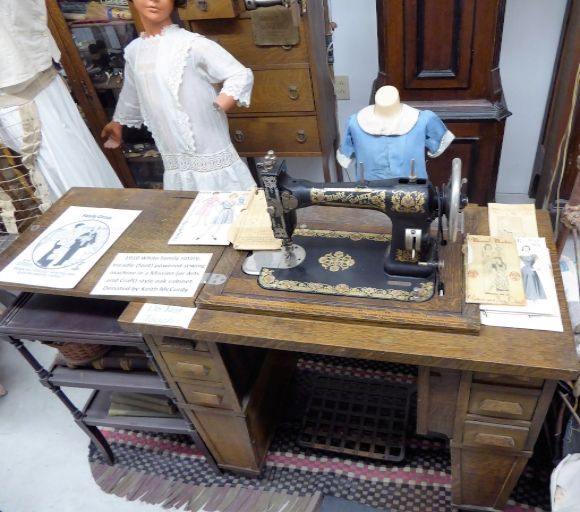 National Museum of Scotland, Edinburgh
Heritage Museum, Libby, Montana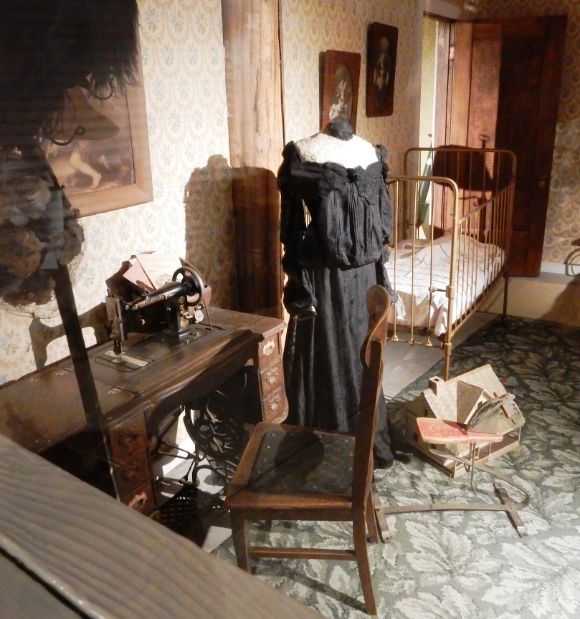 Renton History Museum, Renton, Washington
Museums 201/301
This series compares similar exhibits from multiple museums. More from this series:
Museums 201: Washing Machines (photo journal)
Museums 201: Wood-fired stoves (photo journal)
Museums 201: Electric Stoves and Refrigerators (photo journal)
Museums 201: Quilts (photo journal)
Museums 201: Carriages and Wagons (photo journal)
Museums 201: Bicycles (photo journal)
Museums 201: Cash registers (photo journal)
Museums 201: Swords, Knives and Other Sharp Objects (Photo Diary)