You only need a few items to be prepared for the most common repair needs.
Unless you're someone who actually sews, you don't need much in your sewing kit. The pre-assembled sewing kits come with threads in a range of colors we'll never use – and those just add clutter.
We've put together our recommendations for the basics – and suggestions for a few extras.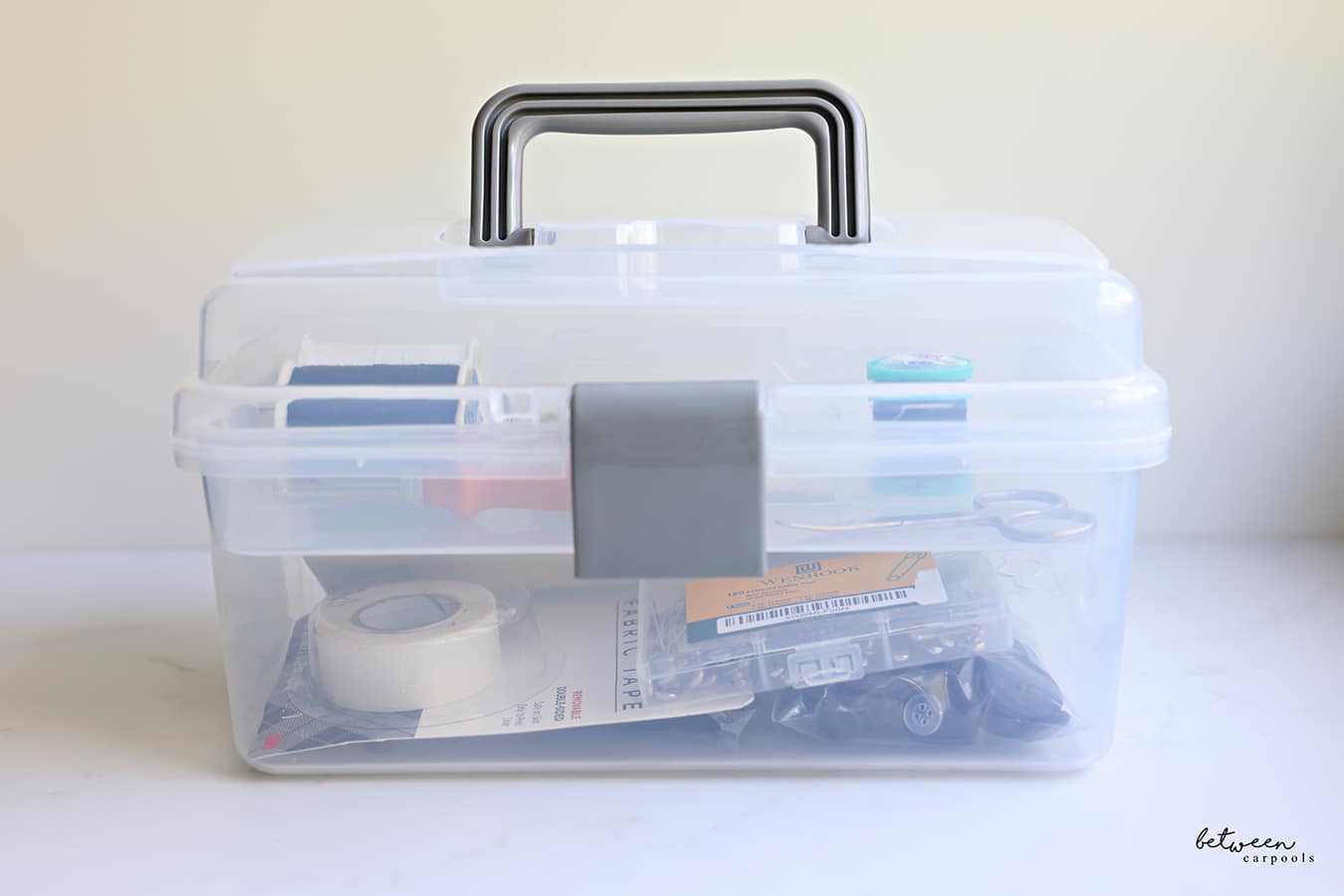 Start with a neatly sectioned box so you can keep the contents organized. We like it compact box with a removable divided tray. Or just use a basic plastic shoebox if you like!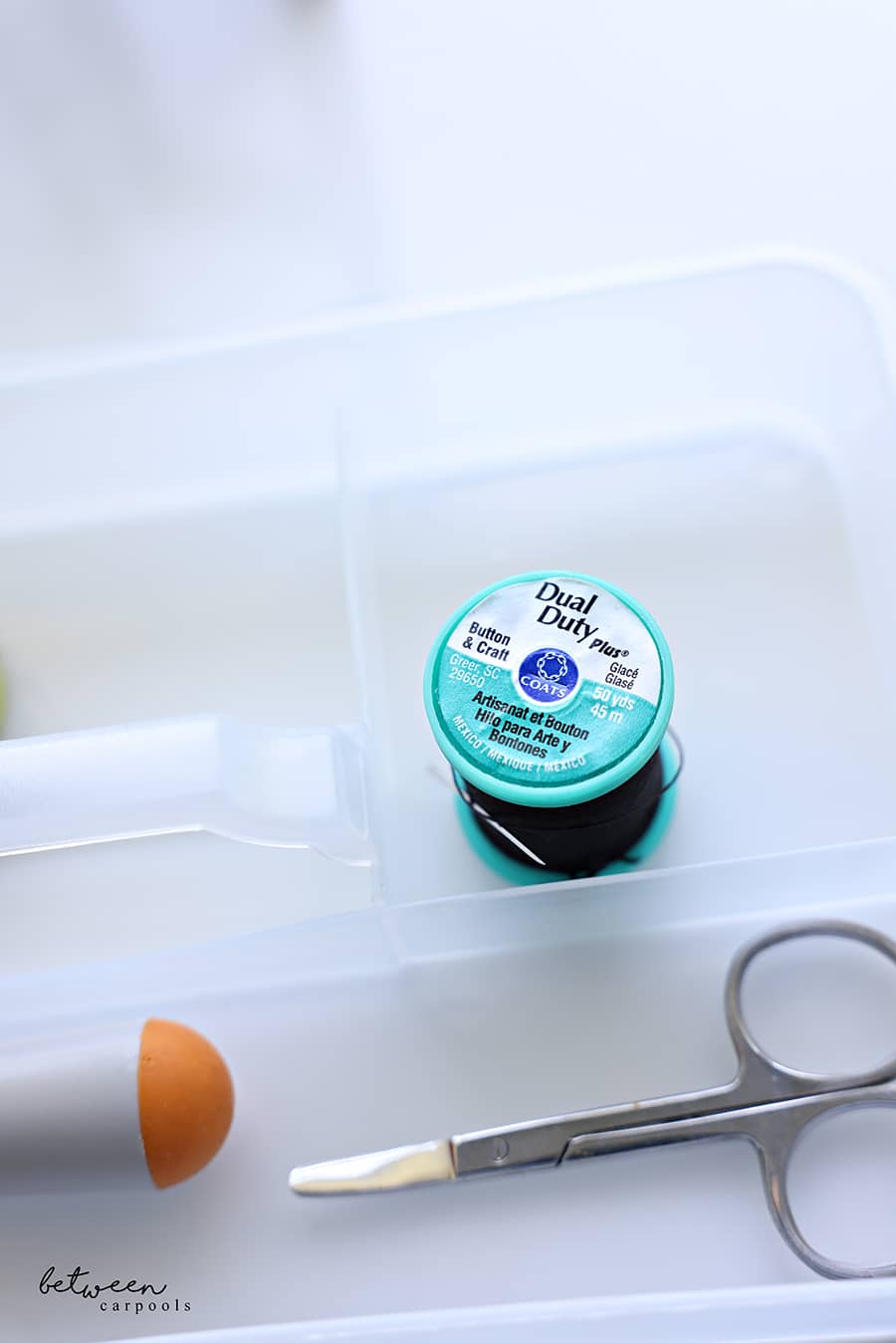 Start with the yarn in black and in white. You don't need any other colors. To replace a button or reinforce a split seam, these colors will do. Rugged Black button yarn is a bonus item that is not entirely necessary – unless there is a "bekeshe" carrier in the household. It's useful for all coats and not a major splurge to include in your kit. Scissors cut the thread are an obvious addition.
A seam ripper is something handy to have. You'll use it to remove all those sewn-on tags on the outside of a new suit or coat, or to remove those irritating tags that just can't be worn.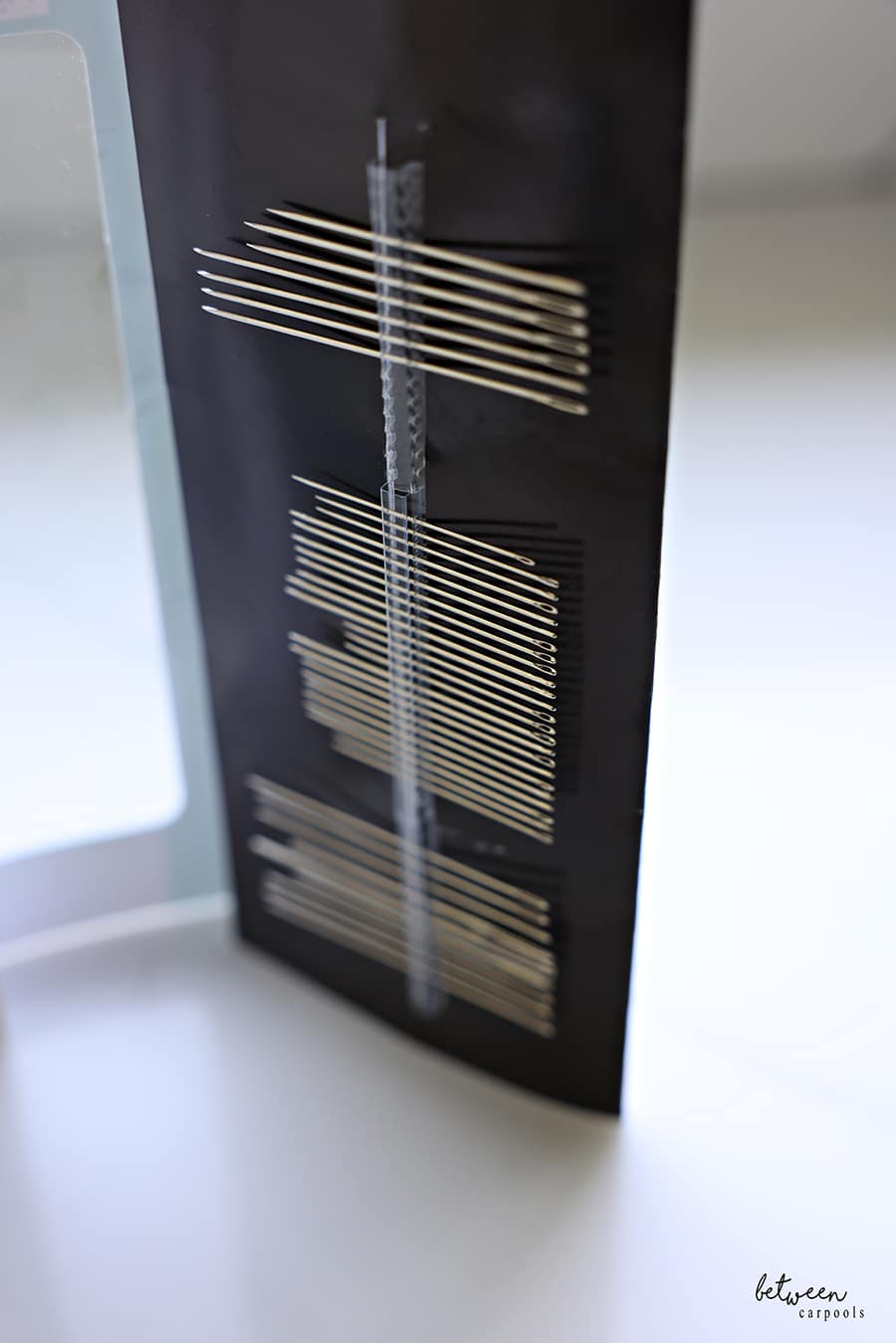 Then you will need needles. We recommend purchasing a multipack with different sizes which will work with the two types of threads listed above.
Buttons – no need to buy any. Be sure to store the spare buttons that come with the new garments (bonus points if you write on the packet which garment the button is from) in your kit. You can also remove the buttons from old shirts or suits that have common buttons before throwing the clothes away. Then you will have saves for other outfits. Over time, you'll have a collection of giant buttons. And that's all. This is your basic sewing kit.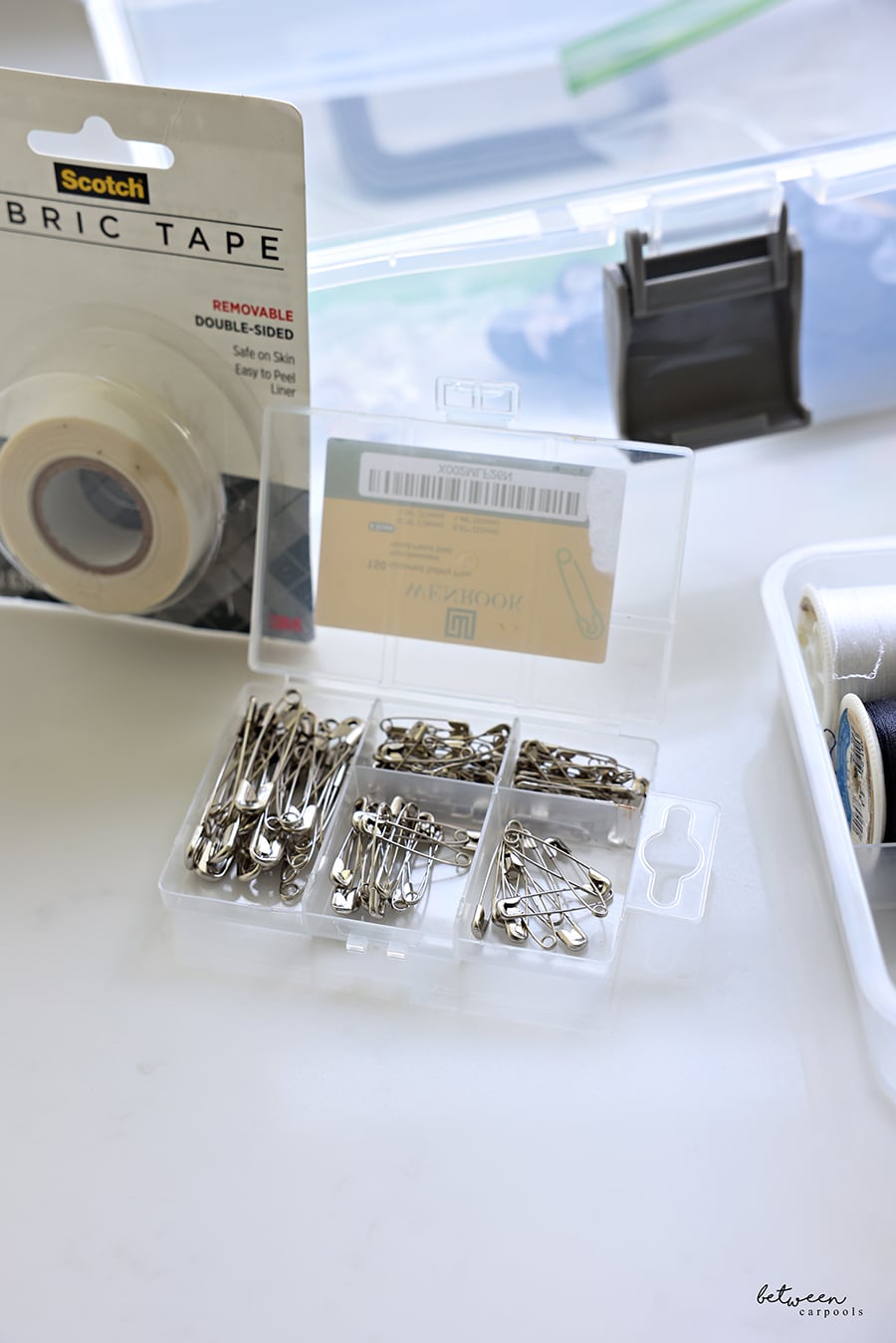 safety pins are a must. Don't rely on the few parts you get from dry cleaners – buy a box of several sizes and it will last for years. Some duct tape is a great pinch hitter when a hem is falling off and you don't have time to get it fixed. We like this one removable that comes off easily once you're ready to have the hem sewn.
A mesureing tape is useful on many occasions, such as determining the size for online ordering.
If you want to go a little further, we have other recommendations. You can include some of the elastic buttonhole we featured in this post. Maybe some snaps if you know how to sew them into a shirt placket. A pin cushion and some straight pins if you are confident in your clothing fitting skills.
What else do you have in your sewing kit? Tell us in the comments below! And if you're looking for more tips on creating a new home, check out this post! Want to learn more about sewing? We have what you need here! You don't know how to sew a button? We have that too!
FOR EXCLUSIVE CONTENT AND A LOOK BEHIND THE SCENES, BE SURE TO JOIN OUR WHATSAPP STATUS HERE. JOIN OUR WHATSAPP GROUP AND WE'LL LET YOU KNOW WHEN A NEW POST IS UP!